A SCRIPT FOR AN ARCHIVE: WOMEN

New artwork by Holly Davey produced for the commission 'Encountering the unruly archives of contemporary art at DJCAD' commissioned as part of the 'What is a Living Archive? Curating the Unruly Archives of Contemporary Art' research project led by Judit Bodor (Baxter Fellow, Curatorial Practice) and Adam Lockhart (Media Art Archivist and Lecturer) at Duncan of Jordanstone College of Art & Design, University of Dundee.

'A Script for an Archive …' is a recent body of work exploring – often marginalised – female voices within archival spaces. In this new commission, Davey explored making work to be presented and experienced only online. For this commission, Davey produced a multi-component piece consisting of a script, a performance and a series of digital collages from her research of five women artists' works in the REWIND Artists Video Archive:
Catherine Elwes: The Critics informed Viewing, 1982.
Tina Keane: Hands, Bedtime Story, 1982.
Rose Garrard: Tumbled Frame, 1984.
Judith Goddard: Lyrical Doubt, 1984.
Katharine Meynell: Medusa, 1988.
All the above artworks can be viewed at the REWIND Archive at Duncan of Jordanstone College of Art & Design, University of Dundee. To make an appointment in the archive please contact: rewind@dundee.ac.uk

ABOUT THE ARTIST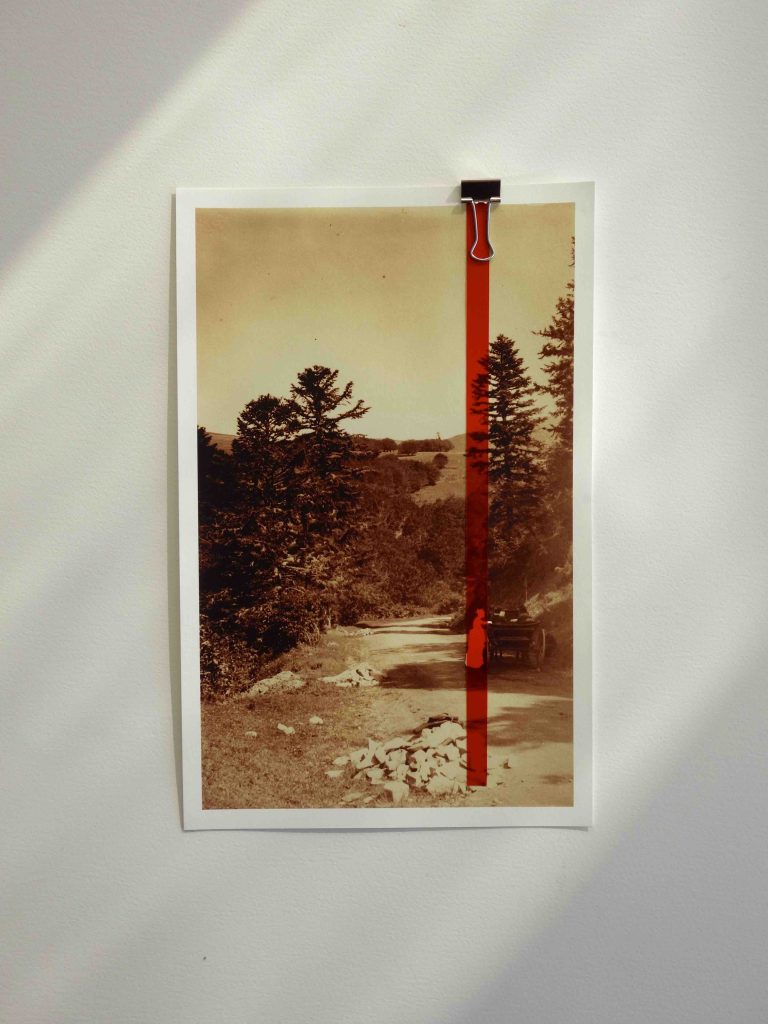 Since graduating from Goldsmith College, London, Holly Davey has exhibited across the UK and internationally. Recent exhibitions include A Script for an Archive, at Chapter, Cardiff, (2021); Danielle Arnaud Gallery, London, (2020); and The British School of Rome, Rome, (2019); as well as in 2018, The Conversation, at g39, Cardiff, and The Hardwick Gallery, Cheltenham Spa; and Charcoal is the Colour of Absence, The Newbridge Project, Newcastle.
She received a Creative Wales Award in 2017 and was the Creative Wales Fellow at The British School of Rome in 2019. She is currently studying for a PhD at The Slade School of Fine Art, London.
"Within my practice, I explore ideas surrounding absence, place and the body. I work predominately with archives and collections mostly online and library/museum based with a particular focus on female voices within these spaces. I am interested in the heritage of a location or collection with its lost and largely forgotten social history especially around women's lives. I am curious to research and develop ideas that explore notions of fact and fiction, using the language of film production to blur boundaries and invite my audience to question what is real? I often use the motif of a cut-out and the absence of space, to represent what is missing from the archival and collection space. This way of working results in large–scale installations including photography, sculpture, text, video and performance."

"I used this opportunity to radically think about how we can approach working with archival material, changing the assumed narrative into something more real, truthful and complete. Most archives only tell half the story of their content, often marginalising women's voices, even if they are there. I approached this commission by inverting/reimaging the already existing female narrative, readdressing the gender balance with the archive and revealing something currently unseen."