Date: 24th November 2021, 2-6 pm, Zoom
About this workshop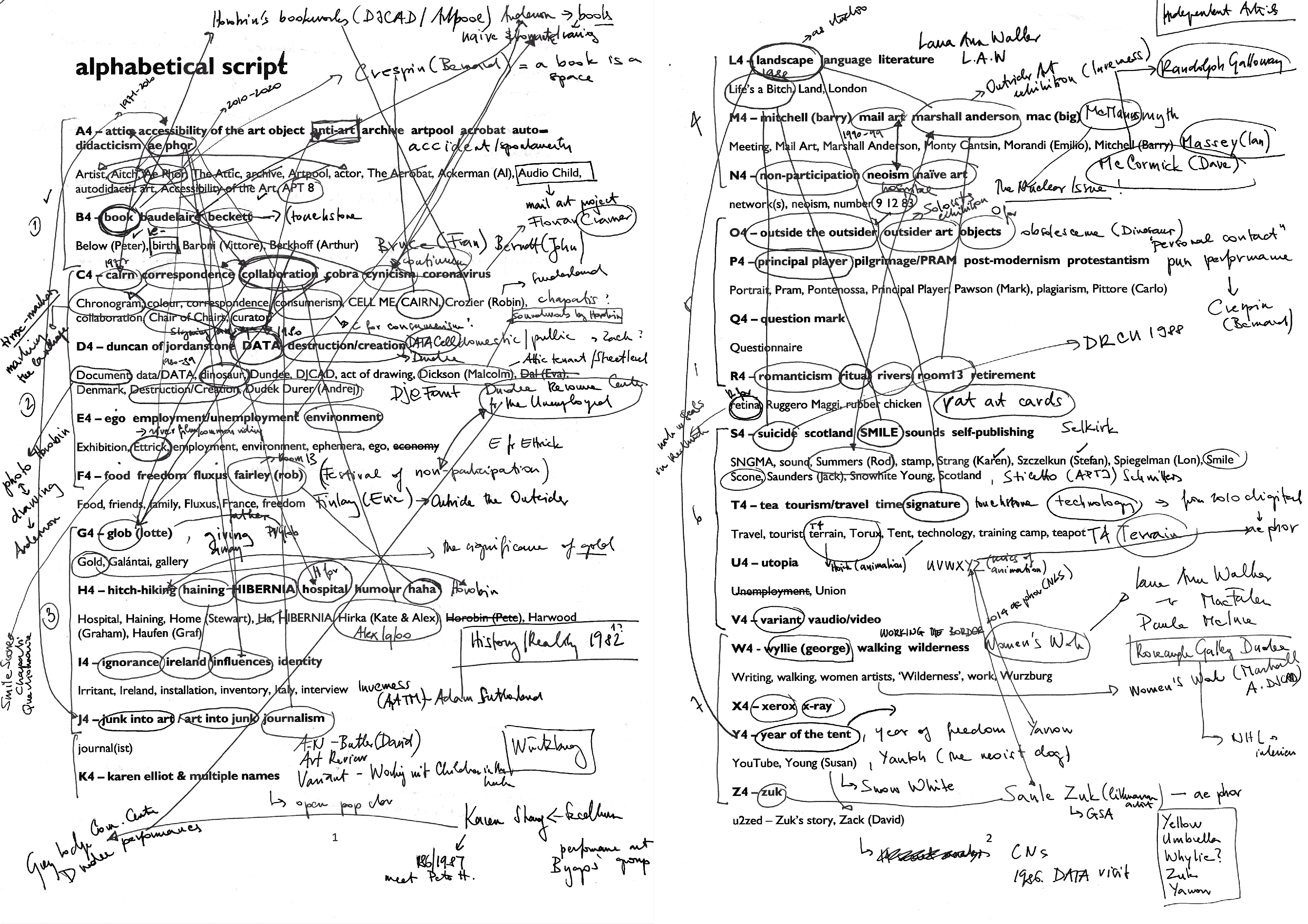 How can open-source peer-to-peer archival and curatorial practices articulate the unruly politics of artists' archives? With much focus on conservation challenges of the so-called 'dematerialisation' of contemporary art practice, there is arguably less consideration of how archiving and curating can articulate, through practice, artists' critical and radical politics in circumventing and critiquing institutional discourses and structures. Current debates about omissions and distortions in constructing art histories and their subsequent influence on present and future art practice add further urgency. How can we address those omissions and distortions while mitigating against potential institutional recuperation or dilution of unruly politics through proprietary interfaces and practices? What new approaches to addressing this tension emerge in the context of post-digital, post-custodial open-source curatorial solutions? How can we develop archival and curatorial approaches to artists' archives to articulate the work's unruly politics and material identity? Taking The Attic Archive (1980-2010) of formerly Dundee-based artist Peter Haining as a starting point the workshop will speculate upon experimental and generative curatorial approaches to articulating pre-internet, peer-to-peer networked art practice in a post-digital context. Participants will hear presentations and be guided through practical activities and discussion by Principal Investigator, Dr Judit Bodor, workshop co-convenor Dr Roddy Hunter, supported by guest experts Theresa Kneppers and Artemis Gryllaki (The Borough Road Collection Archive), Ruth Catlow and Dr Marc Garrett (Furtherfield) sharing first-hand insights and present post-custodial and open-source models as alternatives to hegemonic systems of contemporary art. We will then work together in groups directly with material from The Attic Archive to discuss and develop possible open-source curatorial approaches to a networked archive that is currently dispersed across collections in Scotland, Hungary and Ireland.
Bibliography and relevant resources
Who's involved
Roddy Hunter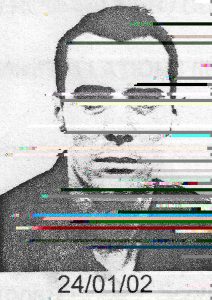 Dr Roddy Hunter is an artist, curator, educator and writer. Known for performance art interventions in wide-ranging sites and spaces internationally over 30 years, he has shown work across Europe, North America and Asia. He was included in Phaidon's 2007 'Ice Cream: Contemporary Art in Culture', a survey of significant emerging artists selected by world-leading curators. He became involved with curatorial practice while a member of Hull Time Based Arts in the mid-1990s. His writing on histories, theories and practices of contemporary art has been published internationally, and he regularly speaks at conferences, symposia and workshops. His most recent practice engages with art, curating, networks and performance after the internet, such as the research project 'Networked Art Practice After Digital Preservation'. He has an MA in Contemporary Arts from Nottingham Trent University and a PhD from Duncan of Jordanstone College of Art & Design, University of Dundee. A senior academic with over 20 years of experience in art and design higher education, he will take up a new post as Head of Sculpture and Environmental Art at the Glasgow School of Art in October 2021.
Ruth Catlow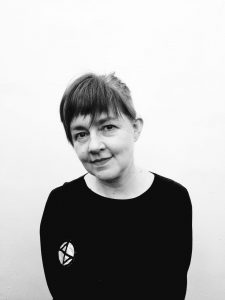 Ruth Catlow is co-founding artistic director of Furtherfield and networked cultures expert. Furtherfield is London's longest-running (de)centre for art and technology whose mission is to disrupt and democratise through deep exploration, open tools and free-thinking. Catlow has spent 20 years exploring games as a way of engaging people's imaginations and expertise across silos, around emerging technologies and the wicked social and political problems they give rise to or intensify. Her artistic practice and curatorial work at Furtherfield has focused on critical investigations of digital and networked technologies and their emancipatory potential. Catlow is the founder of DECAL Decentralised Arts Lab crowdsourcing R&D by leading artists, using blockchain and web 3.0 technologies for fairer, more dynamic and connected cultural ecologies and economies. She is also PI at the Blockchain Lab at the Serpentine Galleries R&D Platform.


Theresa Kneppers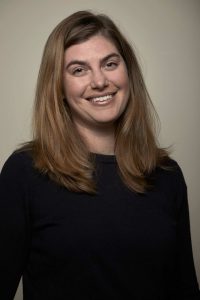 Theresa Kneppers is the curator of the Borough Road Collection Archive (A David Bomberg Legacy – The Sarah Rose Collection) at London South Bank University. She is currently a PhD researcher with the Centre for the Study of the Networked Image. Her research focuses on the online curation of digital collections and archives, exploring playful, speculative modes of co-production and co-interpretation. In addition to her work at LSBU she was the curator of a recent show of new work by contemporary artist Benjamin Deakin at the William Morris Society. She was selected as the international guest curator at the HOW Museum in Shanghai in 2019 and presented a talk on "Creative Collaboration: From Artist Collectives to Co-Curation ". Themes of public engagement with digital archives and collections run through her practice.
Artemis Gryllaki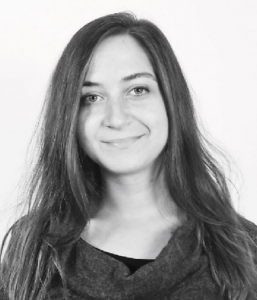 Artemis Gryllaki is a media artist and researcher based in Rotterdam. She holds a Master of Arts from the Experimental Publishing course of the Piet Zwart Institute and has professional experience in web development. She is a member of Varia, Center of everyday technology, and is co-initiator of the Feminist Hack Meetings in Rotterdam. Her current work explores the potentials of feminist technological practices and the development of playful digital archives, using mainly FLOSS tools.
Participants
Writing
Add loop block with tag of workshop here
Related Resources
#2 Reactivating Media Installations within Collections

Title of the Article

Video Template Test